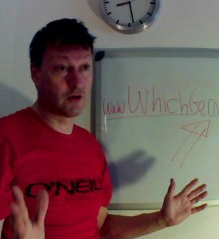 "Want To Know THE SECRET To Getting More Traffic, More Customers – And More Sales?"
It's very simple. Publish great content
Awesome Web content, plus action-inducing sales copy, backed up by solid SEO to generate maximum traffic to your site – makes for THE winning combination!
My name's Kevin. I'm a professional content writer who's passionate about writing TOP NOTCH Web content and sales copy that generates readers, satisfied customers – and sales.
Are you running an online business?
Maybe you're a solopreneur or a startup?

Do you want awesome quality content

to generate traffic, customers,

and sales to your website?

Then sign up and join me NOW!
Looking for an ace content writer who produces top notch Web content that's also properly written for maximum SEO benefit?


Want Action Firing Sales Copy?


Need sales copy which sells the benefits of your product or service – and targets the "Buy Button" of your audience?

Check Out The BlogThere's a heap of information here on the site – FOR FREE – to help you succeed with your online business.