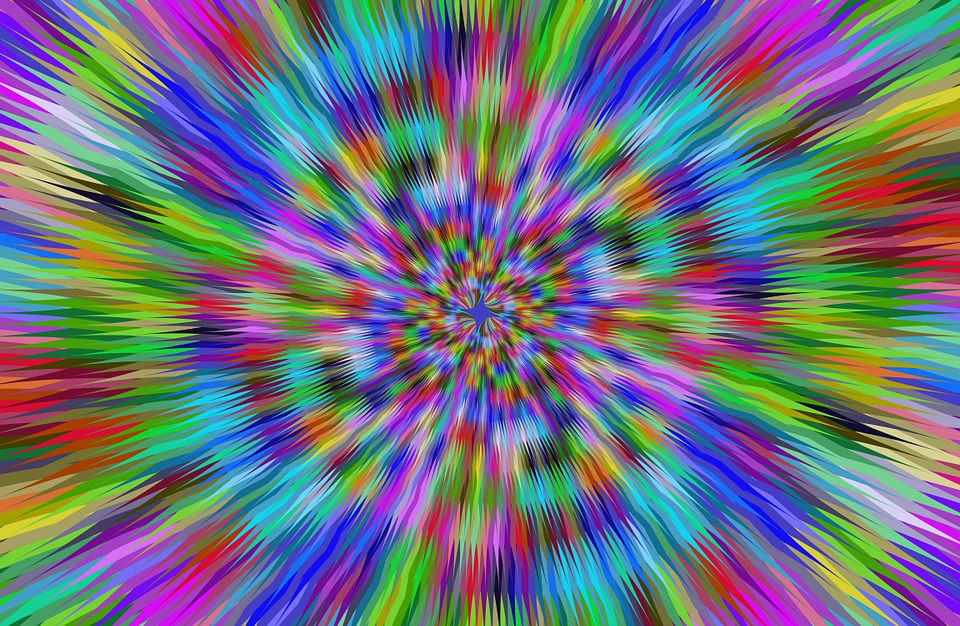 More and more people are interested in self hypnosis as an alternative to visiting a hypnotherapist.
So what are the advantages of self hypnosis compared to being hypnotized by another person?
What Are The Advantages of Self Hypnosis?
Hypnosis can be useful way of helping you overcome problems or issues in your life.
There are two main ways of being hypnotized: either by a hypnotist, or through hypnotizing yourself.
I use self hypnosis for myself and I much prefer it to being hypnotized by someone else.
But the fact is there are advantages and disadvantages to both methods of hypnosis.
The main advantage of visiting a hypnotherapist is that you will be hypnotized by someone who properly understands the process and who is competent in carrying it out.
If you hypnotize yourself, your chances of being able to do this successfully are obviously going to depend on own ability and persistence.
In practice it's not always that easy to hypnotize yourself, at least, not when you are new to self hypnosis. This is because with self hypnosis you are acting as both the hypnotist and the receiver. In this case they are of course one and the same person.
This doesn't mean it's impossible to hypnotize yourself, just that it can be harder to achieve a fully hypnotized state. I'll talk about some ways to overcome this problem later on in this post.
However, many people are still keen to use self hypnosis because there are clear practical advantages in using self hypnosis compared to visiting a hypnotherapist.
One big advantage of self hypnosis is definitely the convenience aspect. You don't have to make appointments and travel to visit a hypnotherapist. So self hypnosis saves you time. You can hypnotize yourself whenever you have the time available.
Self hypnosis is also a lot more affordable. It will cost you little or nothing. A series of sessions with a hypnotherapist on the other hand definitely does not come cheap. The money will be well invested, but hypnotherapy sessions are not always so affordable for many people.
There's also the privacy aspect. Some people don't feel comfortable in confiding in a stranger about personal problems. With self hypnosis, you can treat your problem yourself without anyone else having to know about it.
An effective way to help you achieve a hypnotic state is to use a recorded self hypnosis program. These are specially programmed audio and/or video recordings which are specifically designed by professional hypnotherapists to guide you into self hypnosis.
Recorded self hypnosis programs also give you a much more affordable means of achieving hypnosis than visiting a hypnotherapist in person.
They also have the advantage in that you can listen to them as often as you like, when you like, in the privacy of your own home.
Invest in a Professional Self-Hypnosis Audio Program
Self hypnosis can be easier to perform if you use a guided self hypnosis audio program.
There's one very good producer of self-hypnosis audio program that I can recommend. They're called SelfHypnosis.com and in my opinion they are one of the best available.
SelfHypnosis.com have been in business for some 15 years and they produce over 150 different self-hypnosis audio programs individually designed to cover a range of diverse subject areas such as addictions, business and careers, confidence and self-esteem, education and learning, fears, phobias, habits, performance, personal development, weight loss and lots more.
All the audio programs from selfhypnosis.com are produced and voiced by top professional hypnotherapists. And they're available at a fair and affordable price. In fact, they are truly excellent value for money.
What I especially like about Selfhypnosis.com is that they have a strong ethical commitment to honesty and transparency towards their customers and their audio programs really are top quality.
To find out more, check out the Selfhypnosis.com website at www.selfhypnosis.com.
Disclaimer: This article does not constitute or provide medical advice, nor is it intended to diagnose, treat, cure or protect against any disease or illness. This content is intended for informational purposes only and is not a substitute for professional medical advice, diagnosis, or treatment. If in doubt, consult a medical professional. Do not practice self hypnosis, or listen or watch hypnosis audio or video if under 18, if pregnant, or suffering from a medical condition without prior medical approval, or while driving or operating machinery or equipment. Always select an environment that is safe and secure. Any instructions given may be used only at your own risk.


Image attribution: Courtesy of Pixabay.com CC0 – Public Domain – Free for commercial use – No attribution required