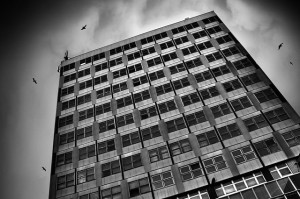 Here's something that will interest you if, like so many people, you want to escape the City and do something different.

It's an online jobs service with a difference called Escape The City.
Want To Escape The City And Do Something Different?
The idea of Escape The City is to offer talented professionals and others a way, in their words, to escape the corporate nine to five and do something different.
Escape The City was started in London by two management consultants Dom Jackman and Rob Symington, who had been working in London's City financial district.
They both wanted to break out and move on from their corporate jobs, but they were struck by how hard it was in practice to actually to make the transition.
Above all, the big problem they found was actually finding interesting and viable alternatives.
They couldn't find any recruitment agencies that specialized in sourcing jobs or activities outside of the conventional big corporate nine to five lifestyle.
So they created Escape The City to provide a solution to this problem. Their aim was first and foremost to build a community for all the professionals around the world who felt the same way about the world of work as they did.
Escape The City was created to be community first and then, if it worked – to be a business.
The response was overwhelming and by 2012 it was clear that the potential for the idea was big. More resources would be needed to build it. Instead of trying to pitch venture capital, the founders of Escape The City turned to their community and almost 400 members invested a total sum of £600,000 GBP.
Since then there are now thousands of people around the world who are now doing completely different careers thanks to Escape The City.
The aim of Escape The City is to assist talented professional people in escaping from their non-fulfilling corporate 9-5 jobs. The goal is to be the first choice for all talented professionals who are planning a career move or who are looking for more exciting career opportunities.
Escape The City accepts and lists only jobs and opportunities which meet at least one of these criteria:
How entrepreneurial is the job?
Does the company have a positive social impact?
How exotic is the location?
Does it allow for adventure?
How exciting is the brand?
Escape The City provides information, connections and opportunities to help people escape corporate slavery and make the leap to doing something better with their working lives.
So if you're looking for an alternative to your present non-fulfilling corporate job, if you want to escape the City and do something different, then check out Escape The City
Visit the Escape The City website at escapethecity.org