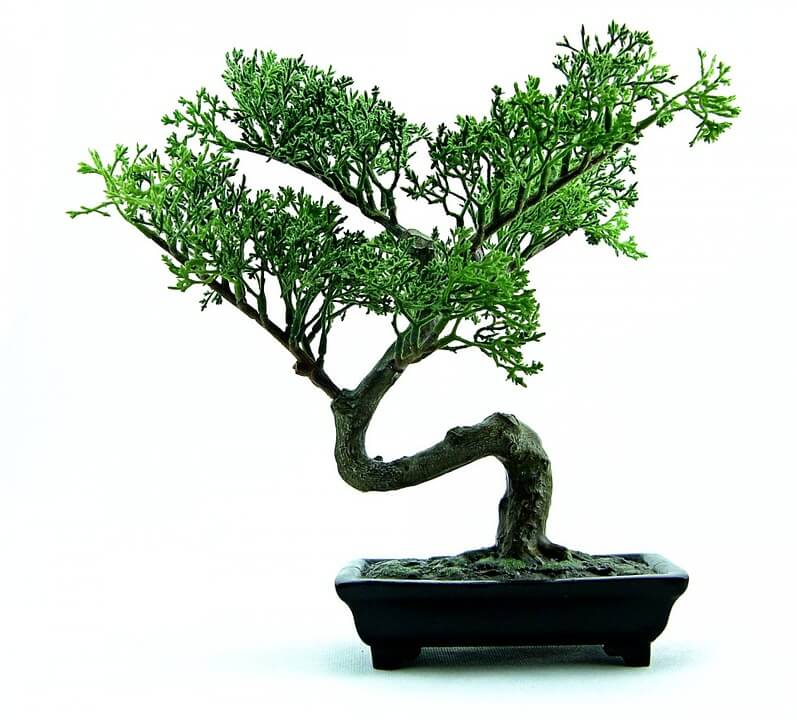 Do you feel like you have too much stuff?
So did I.
So I've been on a minimalist journey to simplify and downsize my lifestyle.
Here's my story.
This is Part One.
Part Two can be found here: How To Minimize Your Life. Part Two: Ten Practical Tips for Becoming a Minimalist
How to Minimize Your Life – My Journey into Minimalism
I used to be a real pack-rat who owned loads of stuff – especially clothes, books, sports gear, electronic appliances.
Some of this stuff was "legacy". Things I'd had in my possession and which I'd held onto for years. For little reason other than the fact that I'd either once bought them or that they had been gifts from people in the past.
It was when I was moving out of my apartment and sorting through it all that I started to realize just how much of a mountain of stuff I'd accumulated.  I was becoming owned by my stuff.
Storage – the first mistake
I got rid of a fair amount of stuff, but I also made the mistake of putting the remainder into storage whilst I went travelling.
Later on when all this stuff finally came back out of storage, it was all the more of a shock to be confronted with how much I had.
That was the first mistake I made: putting things into storage. It's something I'll never do again. It  isn't worth it.
So when I began breaking out of my previous career lifestyle, one of the things I did besides quitting my job and moving was to take a closer look at the issue of my stuff. It was clear more storage wasn't the solution.
My minimizing journey begins
Instead I decided to start minimizing, This time I got rid of a whole load of clothes, shoes, books, sports and hobby gear. But I still had too much stuff.
So I then began my biggest clear-out to date.
This time I was much more ruthless. A large quantity of clothes, practically all of my books, all my remaining CDs and DVDs, plus the hi-fi, DVD player and other items. They all went.
Make your office paperless
I also decided to make my office almost completely paperless. We've had desktop computers for decades now. Plus we have the Internet, we now have cloud computing, we have cheap digital storage. We should already be there.
Before my last move I had some 40 A4 box file folders for business and domestic purposes. At that time I got the figure down to less than 20. That was how many went into storage. Last year I halved the number again. But it was still too many.
So late last year I decided to clear them all out and throw them away. I scanned and shredded the important stuff. The rest I just shredded.
Most of the paperwork people file away in box files never gets looked at again. So do yourself a favour and shred paperwork straight away. If it's important scan it first. And then shred it.
Even one file is too many for me now. I only have that for the sake of people who still expect to do business in the old style way with printed paper and snail mail letters.
I always used to have a pinboard. In fact I had several pinboards. This time I decided to dispose of the lot.  I find they just serve to accumulate junk pieces of paper.
If it's important, then you should scan the item or note it's contents on your computer, for example in Google Docs. And if it's not important enough for that, then you shouldn't be keeping it anyway. You don't need pinboards.
Next I got rid of my photo albums. I gave away photos to family and friends after having scanned them and put them in the cloud and on my USB drives.
Cut the cord!
I also disposed of the landline telecom connection and phone. I went over to VOIP – a proper Internet phone. I'll never have a landline phone again, not for private nor for business. Even the VOIP phone I'm thinking of replacing with a simple redirect to my smartphone.
I also cut the cable TV cord to my TV. That is, I disconnected the cable TV service from my TV. I only use my TV to watch downloads that I have chosen, not programs that the TV channels send me. As a result I no longer watch any channel TV.
Reduce your storage space!
Having got rid of so much stuff, I now found myself with a surplus of storage space. So it was time to cut back here as well.
I was able to dispose of 6 shelf units in my apartment. Each unit had 5 shelves, one metre wide, so that was 30 metres of shelf space I was able to get rid of.
I also dispensed with one big drawer commode and one wardrobe.
A number of other larger items of furniture were also disposed of: carpets, rugs, a table and chairs. How many chairs do people need in practice? Unless you are a big family, do you really need 6 chairs around your table?
I also got rid of an office table and swivel chair. I no longer use them, since I have a standing table and stool in my home office. Office sitting isn't for me.
A lot of kitchen stuff also went. Like a large multi-functional kitchen mixer that could do all sorts of tasks short of launching a satellite. It seemed a good idea at the time I bought it, something to spend money on.
But in practice it was a useless overkill piece of kit which I hardly ever used other than to make the occasional milkshake or pancake.  So out it went.
All the clocks also went. No more alarm clocks. I used to have three wristwatches. No need for them anymore. My smartphone tells me the time.
How many things left?
Having disposed of so much stuff I was curious to discover how much I have. You read about these super-minimalists with 100 things, 50 things or whatever.
I estimate that I've so far disposed of around 100 items. So what's left?
I did a quick rough count-up of my possessions at this moment. It came to about 170 items. I counted groups of things like small clothing items eg socks, underwear, or kitchen items such as cutlery, plates, cups etc as one item.
170 items I guess is not bad. It looks like I'm doing OK in the minimizing stakes!
I'm still minimizing, the process is not yet over. I'm finding I can live with less and less. And I'm still some way yet from reaching the end of my minimalist journey.
Read Part Two to find out what I've I learned from my journey into minimalism.
Do You Feel Overwhelmed by Clutter?

Do You Have Too Much Stuff?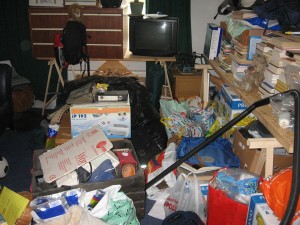 Looking For A Quick And Easy Way To Declutter?

It's hard to focus on what really matters in your life and business when you're surrounded by clutter.
You can't concentrate properly.
Your decision-making becomes adversely affected.
And your life and your business suffers as a result.
It's a problem most people know only too well.
Yet it's not so easy for many of us to get down to the task of decluttering.
If you're like most people, the very thought of having to make a start on decluttering your home is hard enough.
Declutter Easily And Quickly With The 30 Day Clutter Bootcamp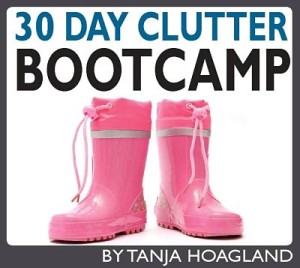 To help you declutter easily and quickly, there's a great practical course called the 30 Day Clutter Bootcamp
The 30 Day Clutter Bootcamp

The 30 Day Clutter Bootcamp by Tanja Hoagland is a practical program which guides you through the process of decluttering your home over a 30 day period.
The 30 Day Clutter Bootcamp is designed for busy people such as entrepreneurs who don't have much spare time.
The program contains a heap of practical tips which you can put into action to get decluttering right away.
The 30 Day Clutter Bootcamp also includes a 30-day action guide that walks you step by step through declutering each category of stuff.
Each day of the program focuses on dealing with one type of clutter in your home.
Most of the tasks you can carry out really fast – within 30 minutes or so.
Declutter Within 30 Days
Or Go At Your Own Pace – It's Up To You!

The great thing about the 30 Day Clutter Bootcamp is that you can go entirely at your own pace.
You don't even have to complete your decluttering within 30 days.
You can do it more quickly – or you can take longer if you wish. It's entirely up to you.
The 30 Day Clutter Bootcamp will get you decluttered quickly and thoroughly – making the way free for you to concentrate fully on your life and your business.
The 30 Day Clutter Bootcamp Makes Decluttering Easy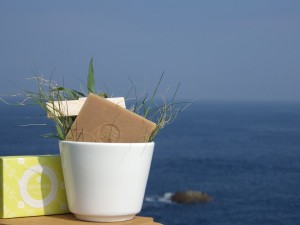 The 30 Day Clutter Bootcamp will get your home decluttered easily and quickly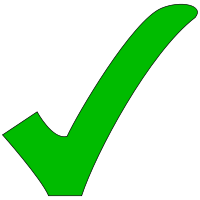 You'll get your decluttering done easily and quickly, finished and out of the way.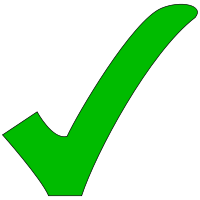 You'll save time. When you free yourself from clutter, you free up your time. You'll have less stuff to worry about. Less to store. Less to clean. Less to put away. You free up your time for the things in life which matter most to you.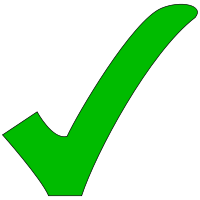 You'll save money. Hoarding clutter costs you money. Not only to buy the stuff in the first place, but also to store and maintain it all. Clothing has to be washed. Accessories purchased. Items replaced. Many of the items that clutter up our homes can be valuable to someone else. You can sell items that you don't really need on eBay or at a car boot sale.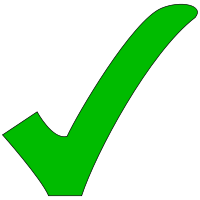 You'll save having to move home. One of the reasons many people move house is because they need more space. When you declutter your home and only keep the things you really need, you may find you already have enough living space in your existing home and so don't need to move.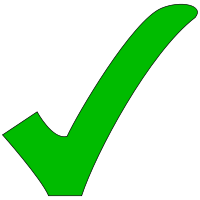 You'll enjoy a more attractive home. You'll have more space to live and move around in. People find just decluttering a room transforms it. Your home looks more attractive to visitors as well as being more enjoyable to live in once it's been freed from clutter.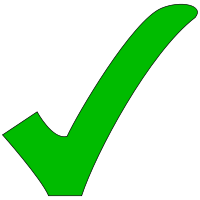 You'll feel calmer and less stressed. Stress is a big problem for many business people. Clutter is mentally draining. A clutter-free home gives you clarity and peace of mind.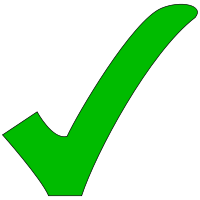 You'll be able to focus properly on the activities and tasks in your life which really matter to you – without being distracted by clutter.
Decluttering Is Easy With The 30 Day Clutter Bootcamp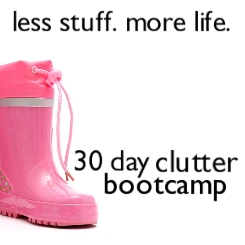 Grab Your Copy of The 30 Day Clutter Bootcamp
And Get Decluttering Now!
Just $19.99
Click Here To Purchase The 30 Day Clutter Bootcamp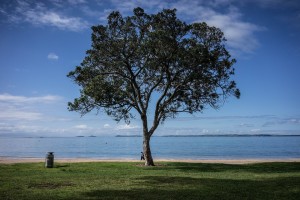 Read Part Two: How To Minimize Your Life. Part Two: Ten Practical Tips for Becoming a Minimalist 
Image attribution: Pixabay.com CC creative commons license, free for commercial use. No attribution required.