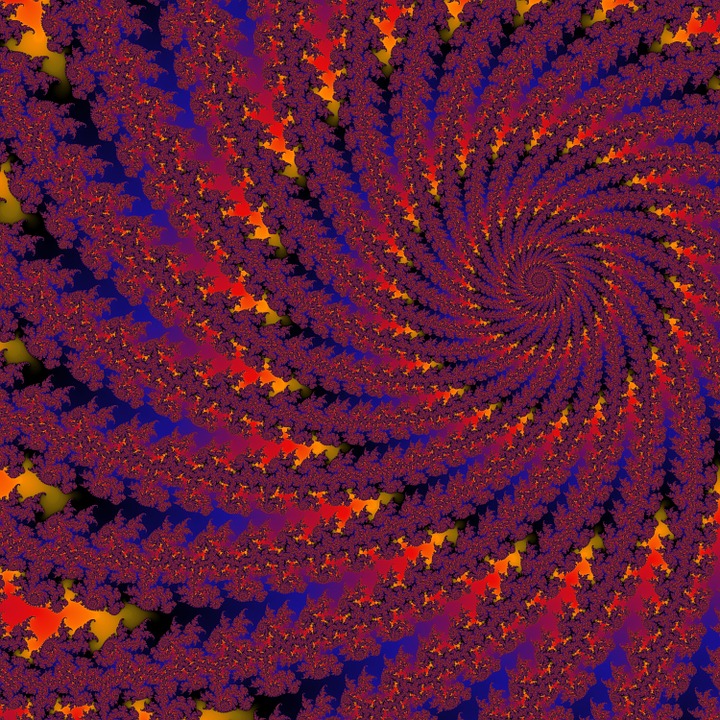 Goal-setting is crucial for entrepreneurs.
And goal-setting is especially crucial if you want to use self-hypnosis to help overcome problems and obstacles.
How To Set Your Goals For A Self-Hypnosis Session
To be able to achieve a goal, you first have to set the goal.
It's a bit like going on a journey. You have to know where you are going before you even set out.
Goals can be large and they can be small. It's important for us to think big and have a grand vision in mind of where we want to go over the long term, say the next 10 years and beyond.
In order to achieve those big long term goals, we need to break them down into smaller goals and stages that we can achieve step by step. This makes the work of achieving our goals much easier for us and more within reach.
It's often the case that hindrances or fears stand in the way of achieving our goals. For example, problems such as procrastination, fear of taking risks, fear of selling, or fear of public speaking. Sometimes this can include even fears of everyday things such as picking up the phone to call a prospect or maybe to ring a client who hasn't yet paid their bill.
These are all very common fears that many people have.
The good news is that self-hypnosis techniques can help you overcome these fears and hindrances.
But first of all, you need to define your goals. And you need to split up the achieving of your goal into the steps you have to take to reach them. In other words, you have to define a number of mini-goals for each major goal that you have.
Next, you need to think about what is hindering you from achieving those mini-goals. These are the problems or issues that you have to overcome in order to reach these goals.
Think about how you will feel when you overcome that hindrance and go on achieve that goal. Imagine positively overcoming that hindrance. Make a picture of it in your mind – as vivid as you can. You will use this image in your self-hypnosis session as part of your psycho-suggestion.
By doing this exercise, you'll have identified the goal you want to reach and you'll be clear about what is hindering you from reaching that goal.
And last but not least, you will know how you will feel when you overcome the obstacles that stand in the way at the moment and have successfully achieved that goal.
When you have done that, you can then draft the suggestion that you will use for your self-hypnosis session to help you overcome the hindrance and make the way clear for you to achieve your goal successfully.
You may well have several issues or hindrances that you want help with overcoming through self-hypnosis. These may relate to the same or to several different goals. And as a result you may have more than one psycho-suggestion that you want to use.
This is fine. But the important thing is to tackle only ONE goal or problem at a time in each hypnosis session, or series of sessions. Don't try to cut corners and give yourself suggestions for more than one problem in one session as the effect will be weak and is less likely to work. Focus on one goal or one problem at any one time.
A good way to help you achieve a state of self-hypnosis is to use a guided hypnosis audio program.
Invest in a Professional Self-Hypnosis Audio Program
Self hypnosis can be easier to perform if you use a guided self hypnosis audio program.
There's one very good producer of self-hypnosis audio program that I can recommend. They're called SelfHypnosis.com and in my opinion they are one of the best available.
SelfHypnosis.com have been in business for some 15 years and they produce over 150 different self-hypnosis audio programs individually designed to cover a range of diverse subject areas such as addictions, business and careers, confidence and self-esteem, education and learning, fears, phobias, habits, performance, personal development, weight loss and lots more.
All the audio programs from selfhypnosis.com are produced and voiced by top professional hypnotherapists. And they're available at a fair and affordable price. In fact, they are truly excellent value for money.
What I especially like about Selfhypnosis.com is that they have a strong ethical commitment to honesty and transparency towards their customers and their audio programs really are top quality.
To find out more, check out the Selfhypnosis.com website at www.selfhypnosis.com.
Disclaimer: This article does not constitute or provide medical advice, nor is it intended to diagnose, treat, cure or protect against any disease or illness. This content is intended for informational purposes only and is not a substitute for professional medical advice, diagnosis, or treatment. If in doubt, consult a medical professional. Do not practice self hypnosis, or listen or watch hypnosis audio or video if under 18, if pregnant, or suffering from a medical condition without prior medical approval, or while driving or operating machinery or equipment. Always select an environment that is safe and secure. Any instructions given may be used only at your own risk.


Image attribution: Courtesy of Pixabay.com CC0 – Public Domain – Free for commercial use – No attribution required