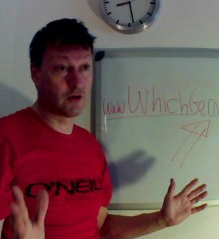 Are you a digital entrepreneur?
Maybe a solopreneur, or a freelancer busy building your own online business?
Are you committed to your entrepreneurial journey and the success of your online business?
Do you want to work on your business to the very best of your abilities?
Are problems or obstacles holding you back with your business?
Do you want a framework to help you achieve your goals as well as support to make yourself accountable?
Are you looking to raise the bar so you can take yourself and your business on to the next level of success and prosperity?
Then subscribe to my FREE weekly CoachLetter and receive advice, tips and inspiration to help you with your business success.
Direct to your inbox at no cost to you.
No spam. No marketing tricks. No fiddles.
Just a once per week email.
Your details are kept confidential and you can unsubscribe at any time.
Just enter your email address in the box below.