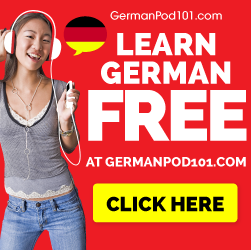 Interested in moving to Berlin?
You're not the only one.
Some 50,000 people a year are now making the move to Berlin, from other regions of Germany – as well as from all parts of the world.
It's not hard to see why.
Berlin is quite simply Germany's most energetic, lively – and most happening city.
Interested in Moving To Berlin?
Germany's capital Berlin is attracting more and more people from abroad who are moving to Europe's coolest city.
People are coming to Berlin to experience the great atmosphere and all that the German capital has to offer.
Berlin is a city I know well. I've lived in Berlin for many years. All of that time in the ex-Communist eastern part of Berlin.
Berlin is not only Germany's biggest city, but it's also the largest city between London and Moscow.
Berlin has seen plenty of history in the 20th century. Hitler, World War Two, the Berlin Airlift, division into capitalist and Communist halves by the Berlin Wall, the Cold War era.
And then the fall of the Wall and the reunification of East and West Germany.
Even now there's a lot going on as Berlin catches up with the rest of Western Europe in terms of renovation, reconstruction and finding its way in united Europe. Berlin is very much a city of change and renewal.
Berlin is especially popular with self-styled hipsters, digital nomads, artists, students, and web entrepreneurs.
As well as people who just want to take a break or sabbatical or just want to go and hang out in one of Europe's biggest and most lively happening cities.
Why Do So Many People Want to Move to Berlin?
So what's the deal with Berlin and why are so many people keen to move there?
It's not just people from outside Germany who are flocking to Berlin. Berlin is also popular with many Germans too.
Berlin is famous for its "Berliner Luft" – which refers to the liberal cosmopolitan air of the place where anything goes (or so legend has it). Berlin certainly has a reputation for being more liberal, less uptight and more easy-going than the rest of Germany.
For Germans wanting to escape mainstream conformist Germany, but still wanting to be able to speak German and without having to leave Germany, Berlin has always been an attraction.
It's debatable just how realistic this desire to escape is in practice and exactly how far Berlin manages to live up to its own legend. To some extent you might say some people are fleeing to a Berlin of their own imagination that doesn't really exist in the real world.
You can't deny though that Berlin certainly has a lot of creative energy. There's a big artistic community here. Both real artists, as well as would-be artists, hangers-on, and people who just like the idea of being an artist.
And Berlin is the city in Germany where foreigners tend to feel most at home. You find people living in Berlin who come from pretty well all corners of the world.
The one thing Berlin definitely isn't is boring.
You Need to Learn German to Get the Best from Berlin
Berliners can usually manage at least a few words or so of English, but they tend not to be fluent.
Especially in the former eastern parts of Berlin which used to be the GDR capital, and where Russian and not English was the main foreign language taught in schools.
Some people in Berlin can be a little hostile towards English speakers. This response is mostly confined to the same sort of people who dislike the newcomers.
The fact is though that fewer people are ready to speak English in Berlin in everyday encounters than you might expect. Especially when compared to places like the Netherlands or Belgium, where it can be even be hard to stop the natives from speaking to you in English.
If you're going to be spending anything more than a month or two in Berlin, then it's a really good idea to learn some German. You'll get much more out of the city if you can understand and speak some German, rather than just trying to get by with English.
The good news is that it's not all that difficult to learn German, particularly if you're from an English-speaking country. There are a lot of similarities between German and English which make learning the language a lot easier.
Get Started Learning German Before You Move To Berlin
If you're going to live in Berlin for more than a few months, then you really need to learn at least some German.
Being able to understand and speak German is THE KEY to getting the most out of Berlin rather than just trying to get by with English the whole time.
Being able to speak and understand everyday German will help you enormously in getting the most out of your stay in Berlin.
Speaking German will also give you the best chances in Berlin's job market as well as with business contacts.
What's more, being able to speak German is also the key to getting the most out of Berlin's famous social life.
Here's a Great German Language Course
There's a great German course which I can recommend to you which will get you speaking and understanding German quickly and easily.
It's called GermanPod.
GermanPod – The Language Course For Busy People
GermanPod is an audio MP3-based German language course designed for people who lead a busy life.
GermanPod is THE way to learn German quickly in your own time, as and when you want – and at your own pace.
You can use GermanPod on your MP3-player, smartphone and tablet, as well on as your PC or laptop.
So you can be learning German wherever you are – and whenever you're on the move.
With GermanPod you can make the most of those spare moments of time that you have which otherwise just get wasted.
Such as in the car, commuting on the bus or train, whilst standing in a line or sitting in a waiting room.
Learning German With GermanPod is Easy, Fast – And Fun
GermanPod teaches you modern, up-to-day German. The kind of German that people speak in everyday life in Germany.
GermanPod comes with four different learning levels -Absolute Beginner, Beginner, Intermediate, and Advanced. So you can choose the level which suits you best.
That makes learning German with GermanPod very easy, fast and fun.
I myself learned German using the self-study audio method and I found it to be the fastest and easiest way of learning to speak and understand German.
GermanPod is Very Inexpensive
GermanPod is available on a monthly subscription basis. It's "pay as you go". Unlike some German courses, you don't have to part with a large sum of money.
For just $8 a month you can get started with GermanPod.
For longer term advance subscriptions there are discounts of between 11% and up to 60%.
And if you're a student then you can benefit from an EXTRA 20% DISCOUNT on a 12-month subscription.
This makes it very inexpensive to get started learning German with GermanPod.
It also gives YOU the flexibility to use as little or as much of GermanPod as you wish, when you wish – and according to your own budget.
Try GermanPod for FREE!
GermanPod gives you an UNLIMITED Lifetime Free Trial of the first three audio lessons with NO obligation.
So you can test drive GermanPod for yourself before you buy.
PLUS you also receive a FREE 7 Day Trial of GermanPod's Premium package.
You can sign up for a free GermanPod account right now at www.germanpod101.com
GermanPod also comes with a 60-day Money Back Guarantee.So there's no risk whatsoever.
Learn German the quick, fun and easy way with GermanPod.
Want To Know More About GermanPod? – Read My Full Review of GermanPod Here
Visit GermanPod101 at www.germanpod101.com to take the FREE TOUR – and get started learning German right away!